Energy Benefits specialises in residential and commercial solar energy supply and installation of energy-efficient products such as solar PV, grid-tied systems, energy storage system (solar battery), hot water heat pump as well as reverse cycle split system air-conditioning units.
We can show you how to make your home or business more energy independent, all at a competitive price.  We bring you the power of the sun, using clean renewable energy to power your residence.  Solar energy will increase your return on investment.
Contact us today for a free consultation and find out how we can help you CREATE, STORE AND SAVE your own energy and become less reliant on the power grid.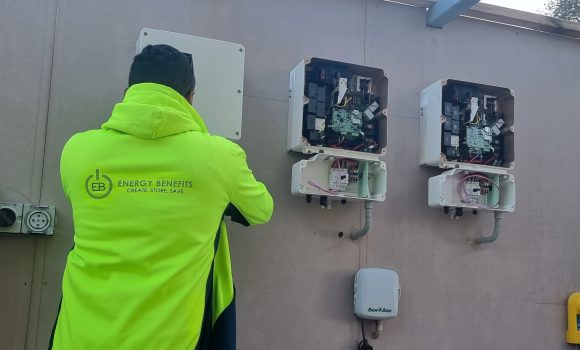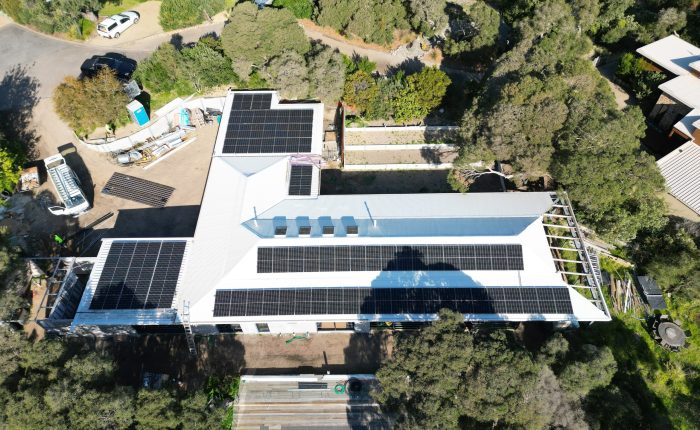 See what our customers have to say
"II have used this company for a split system aircon installation and a switch board upgrade in a double brick property. Top-notch split system installation with external unit been positioned on the roof. Few minor setbacks with the switchboard upgrade which were timely resolved by Dal and his installation team. A very big thank you from a VERY fussy customer.
"Energy Benefits helped me with a Daikin split system and installed quickly. They also installed an LG unit for another room. Our bills have been a lot less than using the ducted gas heater. Fast and friendly service, thanks very much!
It was my second time to have your team install another solar system within 6 months' time. Just wanting to say, thank you! I was so impressed by your great service and installation provided. On the installation day, there was no single roof tile broken during the process and the site was kept so clean and neat as well. Well done!
After much research I chose them, I am extremely happy with the system. Honest, friendly and happy to help with any issues, explained everything well in advance.Great communication of the job. His team are fantastic!! respectful,fast efficient and very polite. I highly recommend them happily. Good job guy's. Reply.
I got Solar panel installed by Energy Benefits. They are so professional and friendly. I had lots of questions to ask and Dal was so patient and knowledgeable. I am very happy with their service and highly recommended. Thank you all from Energy Benefits who helped with the installation.!
We just got 4 split systems installed yesterday. We are very happy with the service right from the day one from selection of the units till the installation. Hamza was very good with sales & Syed was very good with technical & was very supportive in all aspect. Overall very good experience dealing with this company & their staff. Will highly recommend any one requiring their services. Manish & Arti Patel.
"Hi, Got in touch with Syed regarding installation of reverse cycle split system. He was very helpful in terms of providing me with all the suitable options. I must say that I changed my mind multiple times before selecting the final one but he dealt with me very patiently and kept on providing me quotes for multiple units. Very approachable and easy to talk to. Installation team was on time and did very neat work. They cleaned up the after mess. Overall very good experience. Have referred Syed to my family and friends..
My split system was supplied and installed 3 month ago. The service was excellent and the communication with Syd was wonderful Thank you very much
Syed was recommended to me by one of my close friends, and from the start he was extremely easy to work with. Everything is so much harder to get done during COVID-19 and all the design work had to be done remotely with photos and aerial views. Syed was able to comply with all government restrictions and went above and beyond to get the job done fast! Additionally, the solar inspector made a point of mentioning that the install was professionally done and that he was very happy with it. I would absolutely recommend Syed for your solar install.
Solar energy is a renewable resource that is clean, sustainable and efficient. As a result, it is gaining ground as a viable alternative to traditional energy sources such as coal and oil. The benefits of solar energy include:
If you own your home or business, you can generate your own electricity with solar panels. This means that you won't need to rely on public utilities for power when the grid goes down or there's an outage.
Solar panels don't emit any harmful gases into the atmosphere like fossil fuel-based energy sources do, so they're much better for the environment than traditional power plants. In addition, they don't require mining or drilling for fuel, which means that they don't contribute to deforestation or other environmental problems like other forms of energy production do.
Solar panels reduce your dependence on electricity from the power company, which translates into lower monthly bills. Even if you don't produce all of the electricity you use (because you still have to buy some), you'll still save money because you won't have to pay for expensive equipment upgrades and new transmission lines that come with building more power plants.